Overview of Report Templates
Report templates contain the information that tells Abacus what data to put in the report and how to format this data.
You manage report templates from the Report List window. To open the window, do one of the following:
Select File > Reports > All reports.

Select File > Reports and then click the database for which you want to create a report template. The Report Control window appears. Click Report. The Report List window appears listing reports only for the selected database.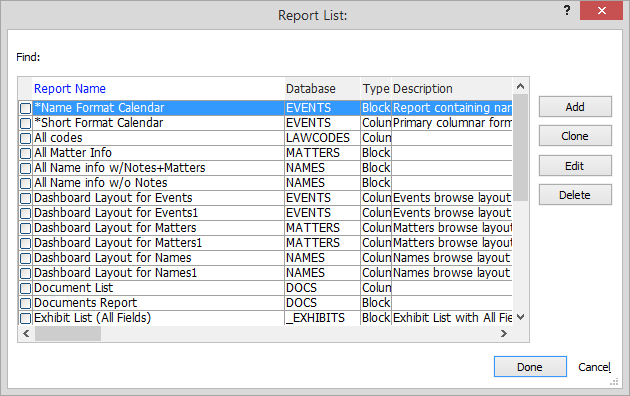 From this window, you can: